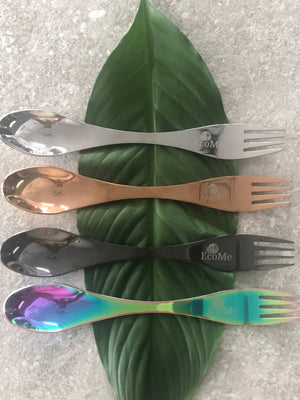 Luckily, our customers don't have to wait to change their habits, here at Ecome we have been providing reusable alternatives for several years. You guys already love our produce bags, straws, cups, and pegs but have you tried our 
stainless steel sporks
 and 
chopsticks
?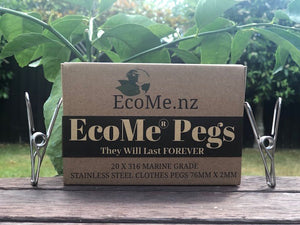 Our 'EcoMe Pegs' are truly for-ever pegs! We've named them this because they are manufactured out of marine grade stainless steel. These pegs do not need replacing. Buy them once and they will last a lifetime.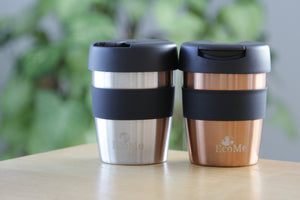 We are big coffee drinkers, and are not unfamiliar with reusable coffee cups, trust us, we've tried a lot! But no cups lived up to our expectations. They either leaked, or were too big to fit in your car drink holder, or under a barista coffee machine, or worst of all they were either too hot to handle, or they didn't hold the heat – cold coffee? No thanks.

So what were we to do? Design our own of course – introducing the EcoMe forever cup!